The most recent research reporting on the prevalence of sexting in England was conducted as part of a study examining the behaviour in the context of the romantic relationships of 724 children and young people aged 14-17 (Wood et al., 2015). The key findings of the study were:
38% of the sample had sent sexual images to a partner during or after their relationship, and 49% had received them
the proportion of the sample sending and receiving sexts increased with age (26% aged 14 compared with 48% aged 16)
girls were more likely to send sexts than boys (44% compared with 32% respectively), but they were equally likely to receive them
51% of the sample indicated that they engaged in sexting to feel sexy/be flirtatious and 45% did so because their partner asked them to
20% of the participants who reported sending sexual images indicated that they had been pressured into it. Girls were more likely to report this (27% compared to 7% of boys respectively)
98% of the girls who reported feeling pressured experienced negative impacts as a result
boys were more likely to have positive perceptions of the behaviour compared to girls (91% compared with 41% respectively)
32% of the sample reported that their partner subsequently shared images more widely without their consent, with this being much more frequently reported by girls (41% compared with 13% of boys respectively)
Did You Know?

38% of 13-18 year olds have received a sexually explicit message.
39% admit sharing intimate images.
40% do not see anything wrong with sending topless images.
56% are not aware of instances where images and videos were distributed further than the intended recipient.
70% knew the sender; the majority were peers or current girlfriends or boyfriends. A small minority were from known adults.*

*Survey conducted by 'South West Grid for Learning' (SWGfL) & University of Plymouth over 500 13 - 18 year olds.
Key concerns about sexting relate to forwarding images to peers or images being posted online without consent, and the associated social and emotional consequences (Ringrose et al., 2012; van Ouytsel et al., 2015). This includes distress, humiliation and reputational damage, as well as online and offline peer harassment and unwanted sexual advances.
What is sexting?
Sexting generally refers to the sending of sexually explicit images via text, email, MSN or through social networking sites. For example, this could be a picture of a boy or young man exposing himself or a young woman in a state of undress.
There are likely be many reasons why young people take these sorts of pictures and send them to someone else. It could be that two young people who are in a relationship want to prove their love or commitment to each other; it could be that someone is looking to start a relationship with someone else that they want to show off and/or they have been pressured by someone else into sending a sexual image.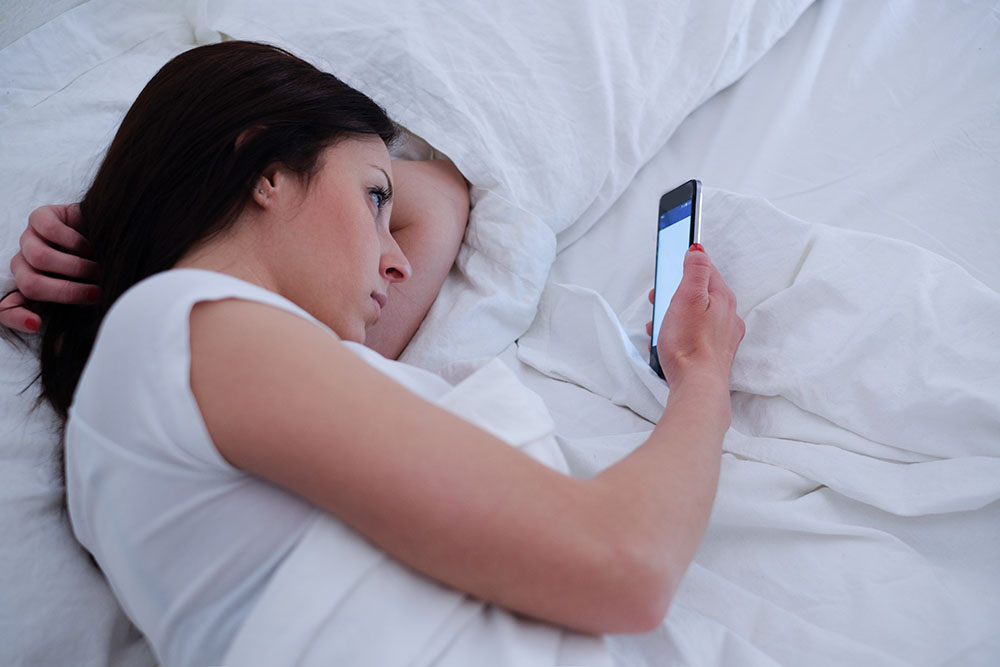 Background
Many young people today are comfortable with recording many aspects of their lives online - much like other generations used to do in a diary.
These days, this often includes uploading and sharing photographs, sharing status messages on what has been happening in their lives and/or how they are feeling; texting back and forth. While this 'finger on the pulse, share all' culture has some benefits, it can create an environment in which teenagers and young people make impulsive decisions without thinking through the possible consequences of their actions. Often times, they are only a click away from doing something digitally that they would not consider doing in the real world.
Consequences
Sending sexually explicit messages or pictures has the potential to cause problems for the person sending it; it can have serious consequences if the content is shared with others - either by people forwarding it on using messages or emails, or by uploading it onto a social networking site or website. This could result in immediate consequences, possibly within the school environment and within their friendship group. There is also the potential for more serious long term consequences for later in life such as if a prospective college, university or employer were to see it. Sending sexual images of anyone under the age of 18 whether it be of oneself to a boy or girlfriend is technically in the eyes of the law constitutes an offence of distributing and indecent image of a child which has legal consequences such as the possibility of a criminal record and a young person's name being placed on the sex offender register
Top Tips:
Remind your child that once an image is sent, there is no getting it back. Stress to your child that once they have sent an image, or posted it online, they no longer have control of it and it could end up anywhere. Ask them to reflect on how they would feel if their teachers, parents, or their whole school saw what they had sent.
Make sure they take responsibility. Ensure your child understands that they are responsible for their actions. This includes what they choose to do if they receive a sexually explicit photo. Explain that if they do receive one, they need to delete it immediately. Tell them why they should do this and the consequences of not doing so and what might happen if they send it on they are distributing indecent images of children-- and that they could get into trouble with the police.
Talk to your children about sexting and the consequences - don't wait for something to happen. It is not easy to talk about sex, dating and relationships with teenagers - but it is better to discuss these matters before something happens.
Discuss the influence of peer pressure. Peer pressure can be a formidable force. Ensure your child knows that you understand that they could be persuaded or forced into sending something. Talk to them about ways to resist peer pressure and making positive decisions. Make sure they understand that no matter how great the pressure becomes, the potential social humiliation and legal consequences could be a hundred times worse. Let them know that they can talk to you about this pressure and ways to deal with it.
Resources
This guide for schools offers teaching staff practical advice about what to do if sexting happens in school, highlights the steps to be taken and offers examples of best practice through case studies. It gives an overview of the problem and offers an insight into the research and categorisation of sexting incidents. It highlights some activities that schools can do to address the issues and develop a 'whole school' approach.
CEOP - 'Exposed' video
Watch the CEOP (Child Exploitation and Online Protection Centre) video below. This 10 minute drama has been designed for 14 to 18 year olds and deals with the subjects of sexting and cyberbullying - both issues that teenagers commonly face. We recommend that you share this with your children.
---
That's not cool
This website has been created to help young people and their parents understand how mobile phones, instant messaging and online profiles are all digital extensions of who they are. It aims to give the tools to help people think about what is, or is not, okay in their digital relationships. www.thatsnotcool.com
This short video from 'that's not cool'highlights some of thepressures young people might face when it comes to sending sexually explicit pictures. After you have seen it - share it with your children.