Learn More
Donate now
Quick Navigation
Contact Us
If you want to ask a question or talk through any issues or concerns, call the Stop it Now! confidential, freephone helpline on 0808 1000 900.
The helpline is available from 9am-9pm Monday to Thursday and 9am-5pm Fridays. Alternatively you can contact us for help and advice via email at this address: help@stopitnow.org.uk, with a response in 48 hours.
Emails received at this address are anonymised to preserve confidentiality, but please do not include details such as telephone numbers as this would be classified as identifying information. Please see our confidentiality policy below.
Also note that emails may not be replied to immediately due to high demand for the service. We aim to respond to all emails within 3-5 working days. If you are looking for immediate help, please contact the Helpline by phone.
Please read the Stop it Now!
Confidentiality Statement.
Feedback Form
Your comments help us to make sure this site provides easily accessible, relevant and helpful information.
We would like to know if there are things you particularly like and how you think we could improve it. Please enter your views in one or both of the boxes. You do not have to give your contact details.
The Internet and children – what's the problem? Internet Safety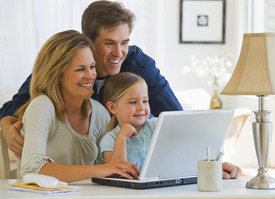 The internet has become an integral part of our and our children's lives. A world has opened up which offers many positive opportunities.
Children start using computers from a very early age and are increasingly using the Internet more and more whether it is at home, in school, on their mobile phones or on a games console. With this in mind, Internet Safety and knowing how to help protect children and young people online is essential.
Just as we want to keep our child safe in the real world, we will want to do the same in the virtual world. It is important that we understand enough about the Internet to keep our children safe from harm but is equally important that we equip our children with the skills they need to keep themselves safe so they can experience the Internet positively and responsibly.
You can use the links on the left to read about:
The pages on this site aim to:
Give useful internet safety tips on how to help children remain safe whilst on the net.
Provide the information needed to recognise the tell-tale signs that someone may be using the Internet in sexually inappropriate or harmful ways.
Enable people to build up confidence to do something about it, if a problem arises.
VIDEO: INTERNET SAFETY: KAREN'S EXPERIENCE
Karen is a mother of two and attended a Stop it Now! Internet Safety Seminar. Here she talks about why she thinks it is important for parents to learn about the internet and how their children are using it.
Internet safety positives and negatives
Find out more about the benefits and risks of the internet for children and young people by following this link.